Industrial centrifugal LNG pumps and pumps for liquified gas:
Liquefied gases are used commonly in the chemical, petrochemical and oil & gas industries. Due to their critical physical properties, safety is an essential requirement for pumping these products.
PUMPING RESTRICTIONS FOR LIQUIFIED GAZ:

Pumping liquefied gas implies to have suitable solutions depending on the parameters:

High vapor pressure or little pressure differences between vapor pressure and suction pressure
Low available NPSH
High suction pressure
OPTIMEX SOLUTIONS:

The canned motor pump technology is hermetically sealed due to its monobloc construction without dynamic sealing.

In case of stator liner rupture, the second containment eliminates all risks of leakage to the environment.
Examples of liquified gas:
Ammonia (NH3)
Butane (C3H8)
Ethane (C2H6)
Ethylene (C2H4)
Propane (C4H10)
Propylene (C3H6)
Hydrogen sulphide (H2S)
…
INDUSTRIAL CANNED MOTOR PUMP FOR LIQUEFIED GAS BF1778, FOR ETHYLENE (C2H4) AT -100°C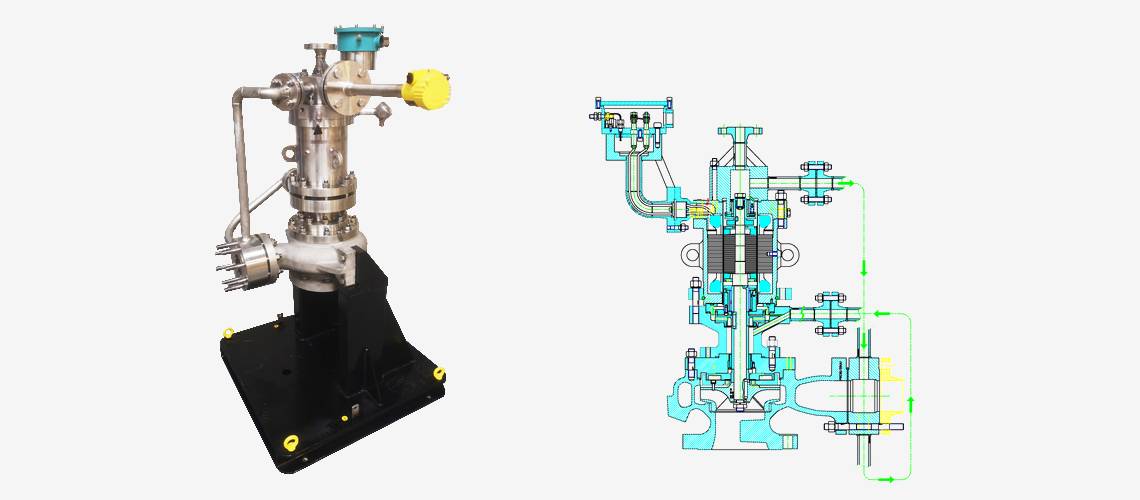 INDUSTRIAL CANNED MOTOR PUMP FOR LIQUEFIED GAS BF1449, FOR NAPHTA AT 45°C